About the publication
This 24-page report is the third in a series of publications presenting the current state of bicycling in the city of Helsinki. The two previous issues were published in 2015 and 2017. The 2019 report was published in three languages: Finnish, Swedish, and English, both in print as well as online on the ISSUU platform and on the city webpages.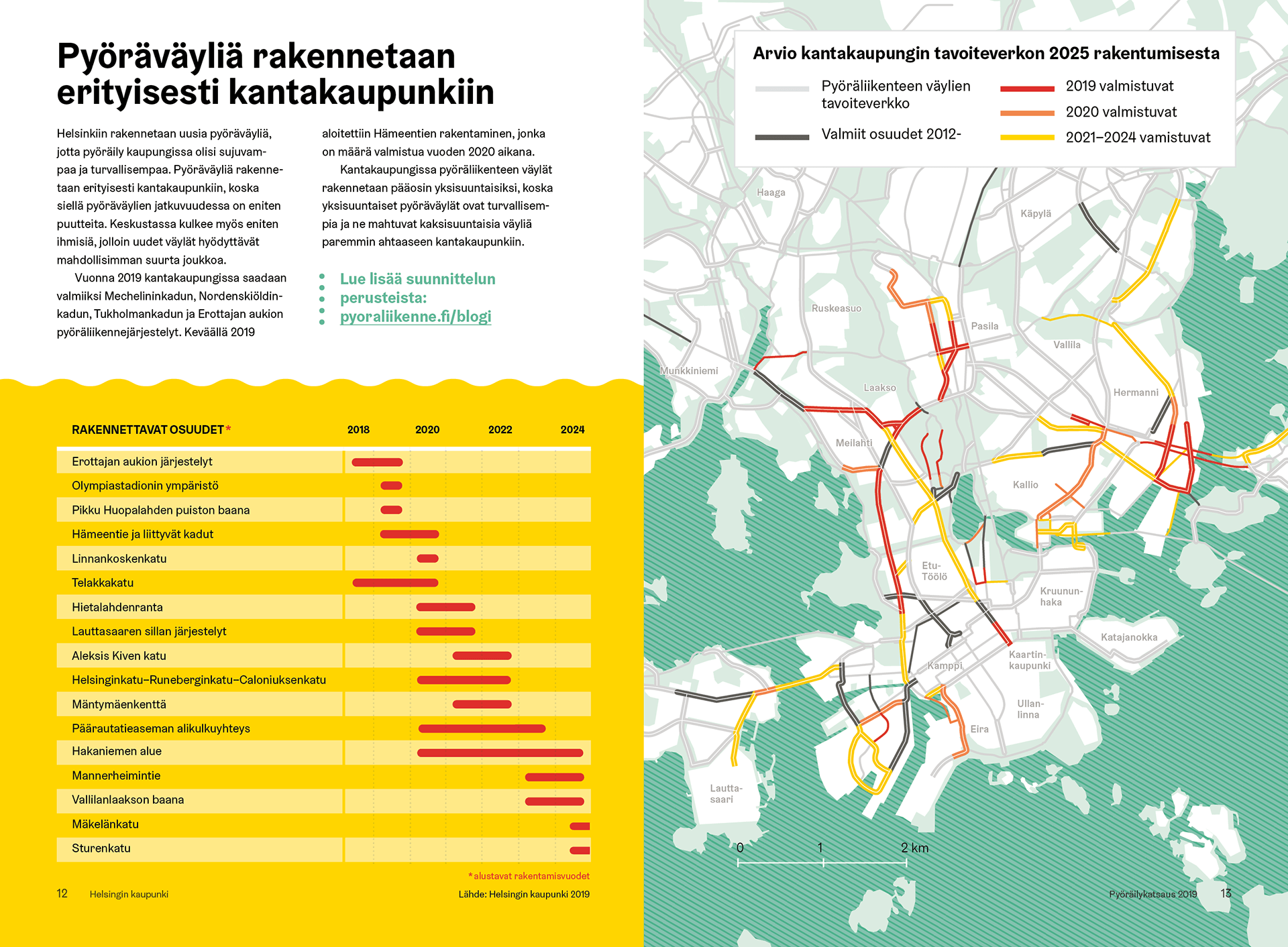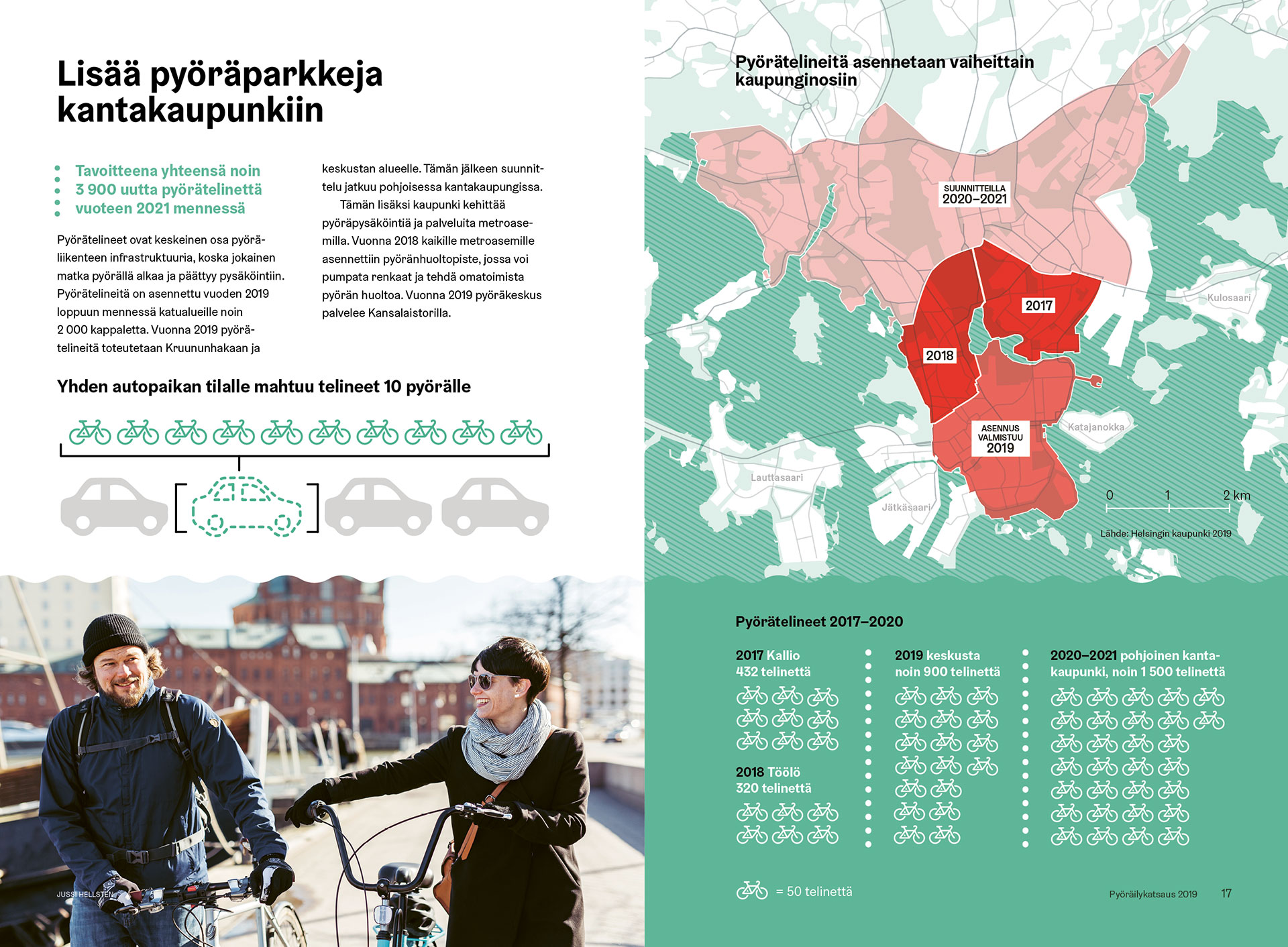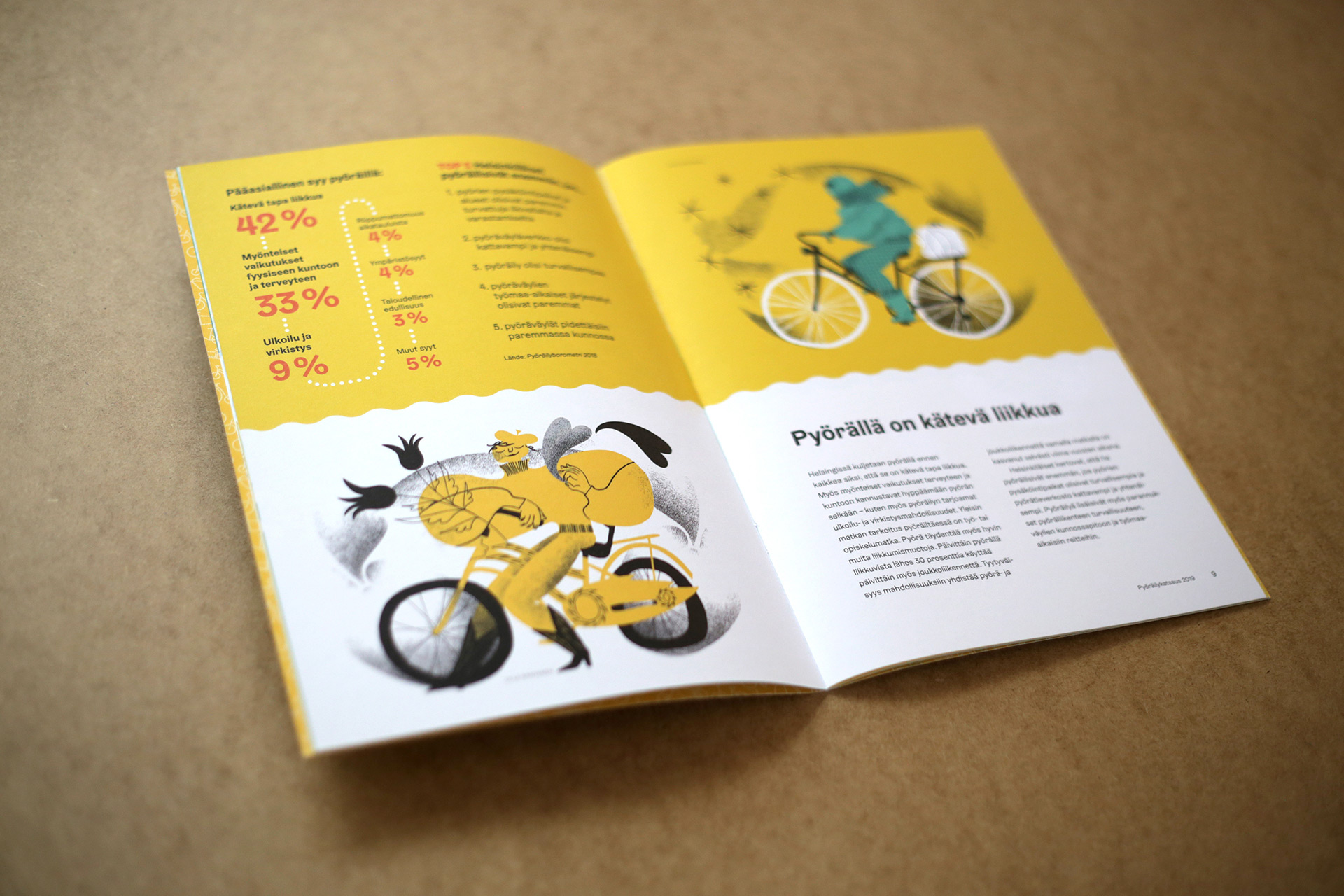 Bicyclist profile 2019
The publication was accompanied by an online bicycling profile quiz – a simple opinion poll that enabled the user to compare their own opinions and cycling habits against those of the general populace. The illustrations for both the publication and the animated versions for the online quiz were created by Helsinki-based illustrator Lille Santanen.